The other night, just before we left to run some errands, I heard the dogs barking wildly in the backyard. Dog people can discern the subtleties of tone in their dog's barks, and these were frantic, something-crazy-is-happening barks. We ran to the yard to see what the commotion was about. Turned out there was a large, sleek black lab running around, off leash, no collar.
My first thought was, Sigh, I don't have time for this; we're already late. And in a second, I remembered that horrible, horrible feeling I had when Pyrrha escaped from my parents' house, and I had no idea where she was and thought I'd never see her again. Presumably, there was someone out there feeling that same way.
I ran inside, grabbed the first leash I could find, and Guion and I went to locate the dog. She had wandered a few yards over from ours, but we called to her with happy voices and she soon came running right up to us. (Color me amazed: I'm so used to these nervy shepherds who would never come to a stranger that I couldn't believe she ran right to us.) I didn't have time to find a collar, so I slipped the leash through the handle and made a slip-style lead for the lab. Meanwhile, Pyrrha and Eden are totally flipping out that we are on the other side of the fence with this new dog. We first thought she belonged to our neighbors behind us, because we knew they had a black lab… but when Guion entered the yard to inquire, another black lab (their lab) came running out to greet him. Dead end.
We asked several other neighbors if this dog was familiar to them, but no one had a clue. So we loaded her into the Jeep and took her to our local SPCA, which does a good job reuniting lost pets with their people. She rode happily and quietly in the back of the car, seemingly unruffled by the whole ordeal. We gave all the information we had about her at the SPCA, and the staff person told me she assumed this girl would be picked up in the morning. If not, they hold dogs for 7 days to give people a chance to find their pets, and if they're not claimed by then, they go up for adoption.
I hope her people find her soon. She was a total sweetheart, a real gem of a dog. She had a sleek coat and seemed to be in good health, so I don't imagine she's a stray. The whole incident just reinforced my belief, though, that a dog should ALWAYS be wearing a collar with an ID tag with your current contact information on it. If we'd had that, this girl could have been reunited with her people that night. The SPCA scanned her, and she also was not microchipped.
Wear your collar with tags at all times, pups! Even when you're in the house without a human. Even if you're just in the backyard. You never know what could happen.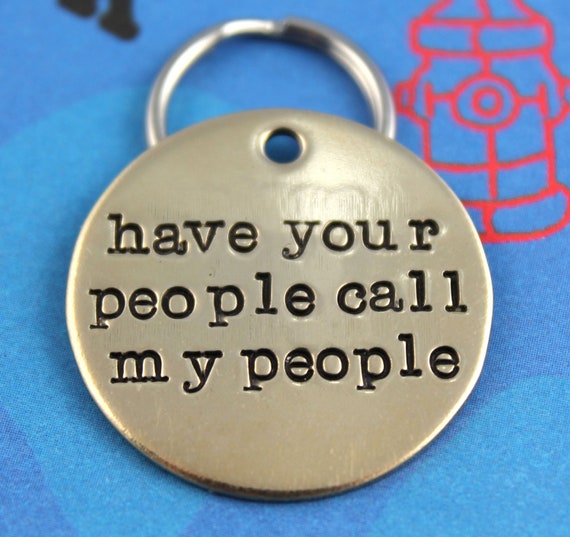 Do your dogs wear collars with tags? Do you have ID tags that you particularly like that you'd recommend?